GP-Cool Speed – a revolution in heating and cooling
In contrast to conventional heating systems, the GP-Cool Speed Climate Control Ceiling does not use room air as a transfer medium at all. And that's a good thing. Because you probably know it yourself: As soon as you switch on the heating in your home or office, the air is heated and distributed in the room to ensure that the heat gets everywhere. But this distribution causes slight air currents throughout the entire room.
These air currents cause:
dust swirls,
draught,
dry indoor air.
It is similar in summer. Air conditioning is also unpleasant for most people. Perhaps you have experiences this yourself? Air conditioning in the office is humming all day long and in the evening you go home with a blocked nose and a stiff neck. None of that feels good. And fortunately now there is another way.
So how exactly does GP-Cool Speed work?
The heating and cooling system that the GP-Cool Speed Climate Control Ceiling is based on is basically very simple. And that is also the genius of it. Because it's often the simple things that work brilliantly.
GP-Cool Speed works through the principle of heat radiation:
No more: onion skin look
Comfortable and warm ceiling heating without any drafts during winter
If the room is to be heated, the GP-Cool Speed Climate Control Ceiling is heated first. This is achieved by the integrated water pipes, which are located above the ceiling element that is visible to you. The warm water is transported through these pipes and circulates through the entire ceiling system, which thus acts as an energy distributor. When the GP-Cool Speed Climate Control Ceiling is warm (which happens extremely quickly, as water is an excellent conductor!), it radiates heat from top to bottom.
This increases the temperature of the surfaces below, such as walls, furniture, floors, etc. The fascinating thing about this is that you will feel the room temperature a few degrees higher than it actually is due to the surfaces radiating heat.
Which in turn means you save energy because you don't have to heat as much as with conventional heating systems!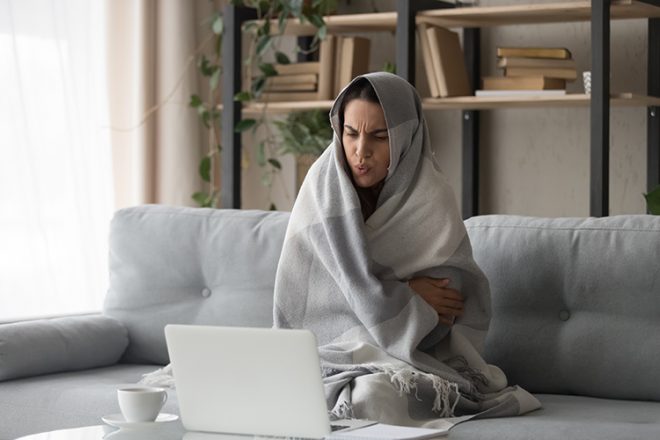 No more: bucket-pool for the feet
Clever heat absorption with pleasant cooling effect during summer
What happens from top to bottom in winter happens the other way round in summer. And that, too, is conceivably simple, logical and absolutely ingenious!
When the room has to be cooled down, the temperature of the GP-Cool Speed Climate Control Ceiling is kept lower than the outside temperature. This means that it is NOT the climate-controlled ceiling that radiates any heat, but the surfaces below it that radiate their heat upwards. The GP-Cool Speed Climate Control Ceiling absorbs this heat and dissipates it through the water pipes. The entire process works quietly and without draughts.
And because water conducts better than air, you can save up to 50 % of energy costs!
Perfectly thought-out at any time in any place
Whether it is a new or an old building, a conversion or a renovation project – the GP-Cool Speed Climate Control Ceiling is
noiseless,
maintenance-free,
invisible,
energy-saving,
suitable for allergy sufferers
and can be used for any room in any building.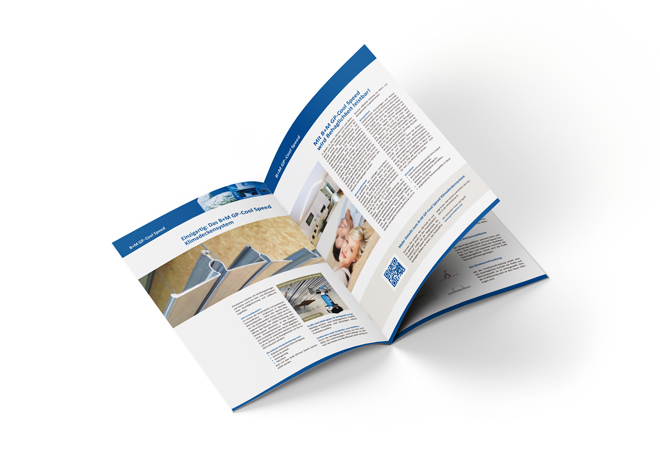 Downloads
All important information, technical data, a planning and installation manual as well as descriptive videos of the GP-Cool Speed Climate Control Ceiling System are available directly here in our download area.
And if you have any further questions, one of our staff members will be pleased to help you at any time!